Good afternoon everyone! A couple of weeks ago, I had a few of my scrappy friends over for our quarterly crop that got pushed back by 2 months. I was working on puppy layouts – BABY puppy layouts! Back when Shelby and Jasmine were only 4 – 5 months old! OMGoodness they were ADORABLE! Here they are!
Play Dirty: Used mostly PhotoPlay papers/stickers
Shelby: Used Authentique papers/stickers with Heidi Grace chipboard alphas (don't those match the papers perfectly?!)
Friends: I used lots of scraps, and a mix of doggie papers with other papers. Pulled the purple from the photo.
The next ones use Simple Stories "Life is Ruff" collection.
Last but not least, one that uses a mix of 2 Bella Blvd collections. Shelby discovering a BUG!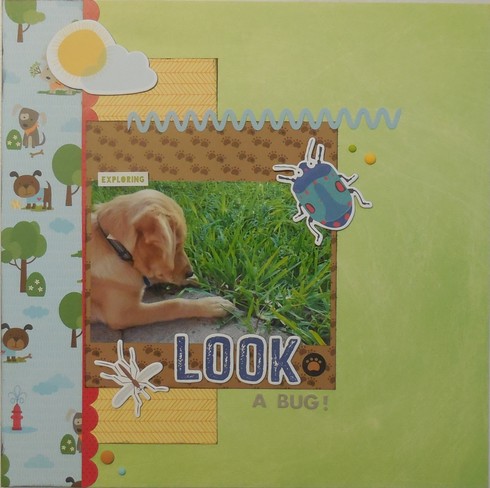 Thanks for looking!