Hello everyone! I only did a handful of layouts last month – wrapping up Thanksgiving 2018 photos and even starting 2019! I even "killed" a collection too! Bo Bunny "Beautifully Brisk".
Grateful: The embellishments on this layout are not mine – they were part of a challenge over at A Cherry On Top. The hostess sent us a handful of small embellishments in an envelope and she wanted us to create as many projects as possible. I received 5 buttons, a felt flower, and 3 pieces of washi tape including a card with instructions to also use at least two elements from that card. I really love how things turned out.
Hello Autumn: This layout ended up coming out better than I expected. I wanted to use that gold leaf background and was going through all the different shades of brown cardstock when I came across the tinted peach vellum and wholla! There goes the rest of my layout – using enamel dots and ephemera.
Its based on the Becky Fleck Sketch #178 at A Cherry On Top: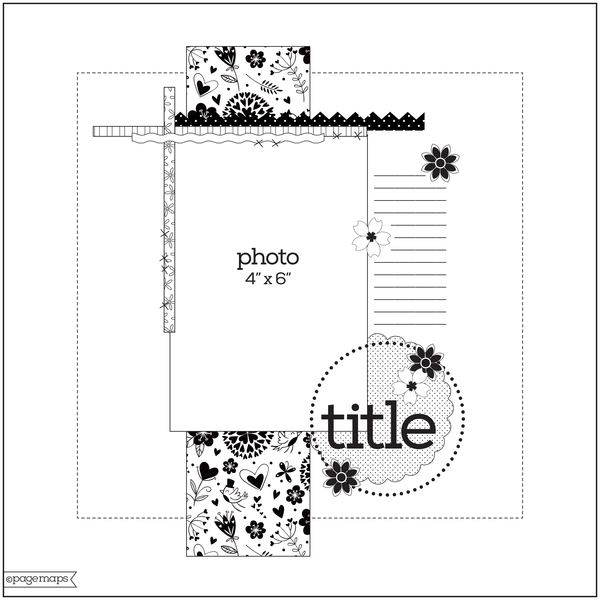 Autumn Leaves: This layout also came together rather quickly with a Aha! Moment. LOL. That background paper is from Cosmo Cricket, circa 2007!!!! It goes so well the Bo Bunny, I couldn't resist using it!
Cool Breezes and Autumn Leaves: Another simple layout, using a grid design and that left over piece of vellum from earlier. It was the perfect layer for the bold chipboard title and that large deer. I've been wanting to use both of those, but they never quite fit right. Until now.
Hot Diggity Dog! Fuzz Happens!
This layout is for my September Pet Challenge – scrap either PLAYTIME or TROUBLE. If you do both, bonus entry.
Journaling reads: Journaling: I bought some cute toys at PetCo for 75% off. Hot dog, Cherry Pie, Onion Rings and Cotton Candy. I gave them to the girls on the 4th of the July and within minutes, they had that extra large hot dog's insides all over the place. Boy, did they have fun! July 4, 2020
TFL! 🙂