Hello everyone! I normally don't scrap during the week since work takes a lot of my time, but with yesterday a holiday, I was able to work all morning/afternoon and perform an upgrade in the later afternoon. Once complete, I literally ran to my scrap room. LOL.
I had started this two pager on Sunday and stopped to make dinner. It just needed a few bits and pieces. Really love how it came out too.
Shelby Approves the New Scrappy Bench: I got a new bench for the scrap room and Shelby immediately had to check it out. She approved!
Since the bench is a beige color and so is Shelby, I wanted to use BRIGHT happy colors. I used Bo Bunny "#ForeverYoung" collection. I just bought some super cute doggie stickers from Sticko that had some similar bright colors.
I also did the ACOT Becky Fleck sketch for the week. I used photos from a few years ago. Mr. Jeffrey going for a quick ride with his daddy. I used a mix of Basic Grey.
Sketch that I used: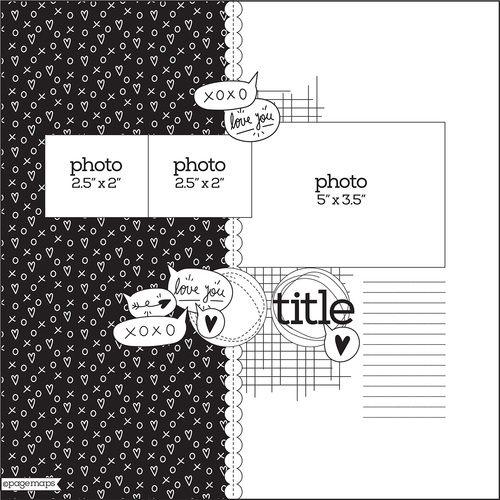 TFL! 🙂