Hello everyone! I hadn't done any scrapping for about 2 months, but managed to get a few layouts done the last two weekends.
Sporting their new bandanas. I cut the wreath with my Cricut. Papers/ephemera/stickers are Echo Park "My Dog" collection and the alphas are Basic Grey. They were originally grey, but I colored them with a red sharpie.
Design is based on the Becky Fleck sketch at A Cherry On Top: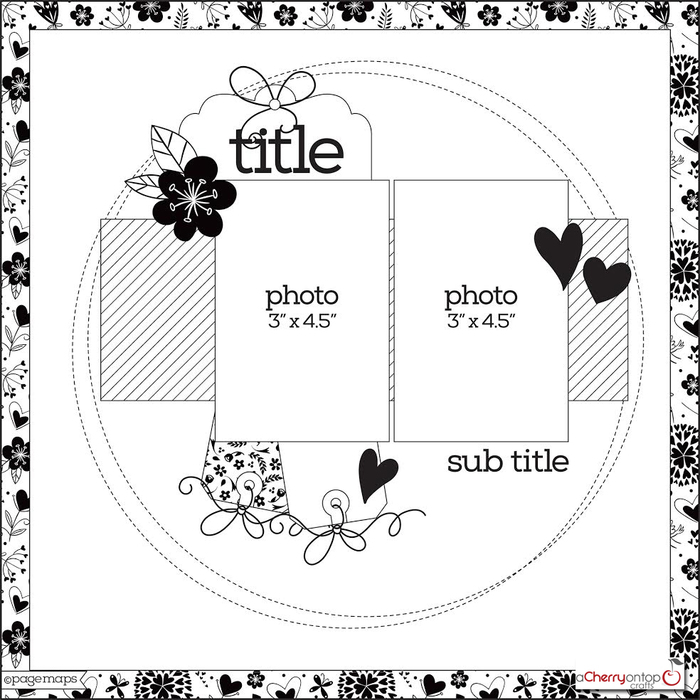 Woof Means Love in Dog Lingo. Used a TCW stencil using TH inks/stains. Once dried, fussy cut the rectangles and made my own background, using PhotoPlay stickers that matched the rectangles in the colors.
Love My Chickie. Cardstock is Bazzill, stencil by Simple Stories, and silver glaze by Vicki Boutin. Little chick stickers are from The Paper Studio.
Shelby loves the baby chick I got her for Easter. It doesn't squeak – it chirps. She's very gentle with it and carries it around with her. It's the sweetest!
TFL! 🙂