Hello everyone! I had a semi-busy weekend last weekend but still managed to get two layouts completed.
Layout: Don't Care. Everything is Simple Stories #Whatever and Good Vibes.
It's based on the following sketch – ACOT's Becky Fleck Sketch #270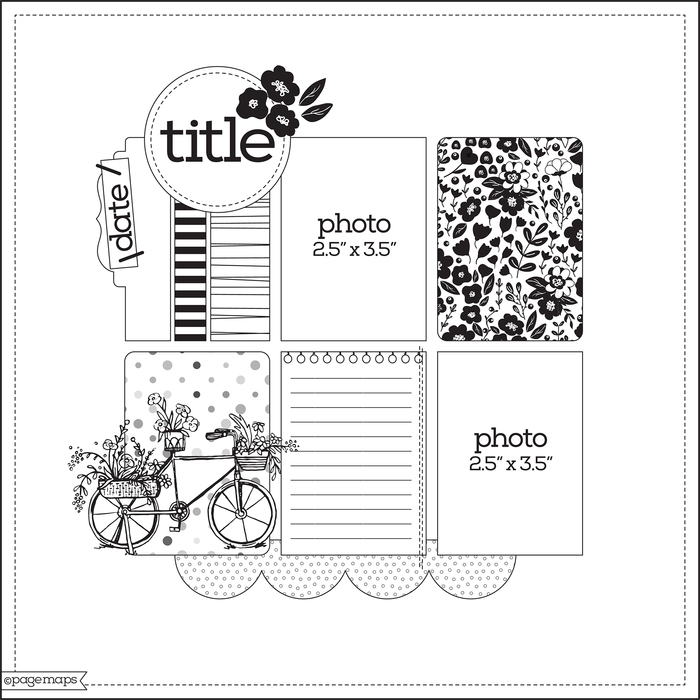 This layout is also my example for my Pet Challenge this month at A Cherry On Top. The Challenge is for you to scrap your pet but you cannot use any pet-themed products. No cat/dog/etc lines. No paw prints. No animal accents.
After I did this layout, instead of immediately moving onto my next layout, I decided to start going thru my scrappy things. I have drawers and containers BUSTING at the seams. I've got stuff all over the place, and with all the pre-orders that will be coming in the next couple of months, where will I put it all??
So I went through 3 drawers and discovered:
I have lots of MME embellies in half-used packages. Consolidate in one bag.
My Echo Park drawer is FULL. Found an old mini-kit that hasn't even been opened.
I have a Dear Lizzy 12×12 paper pad AND 6×8 paper pad AND a sticker book AND Thickers. How many layouts have I created? TWO.
With that said, I decided after going thru ONE drawer, I will select ONE thing (or collection or whatever) to set aside and try to "remember" to use. So the MME embellies got set aside. Its a mixture of "My Story" and "Hello Gorgeous" ephemera, brads, chipboard, etc. All packages are at least 50% gone (or more). The Dear Lizzy collection got set aside. And I set aside the EP "Girl Cousin" collection. I will try to use that.
As I was looking thru the Dear Lizzy, I thought I could totally use it for these adorable pictures I have of Jazzy playing with her toy zombie.
The papers and stickers are Dear Lizzy and the banner is from the MME embellies I set aside. I added Doodlebug twine and a die cut doggie face from The Paper Studio. Added the title (also by The Paper Studio) and added a little charm (not sure who makes that, its been in my stash FOREVER).
The design is based on a sketch for the ACOT Sketch with a Twist. Twist was to use an animal accent.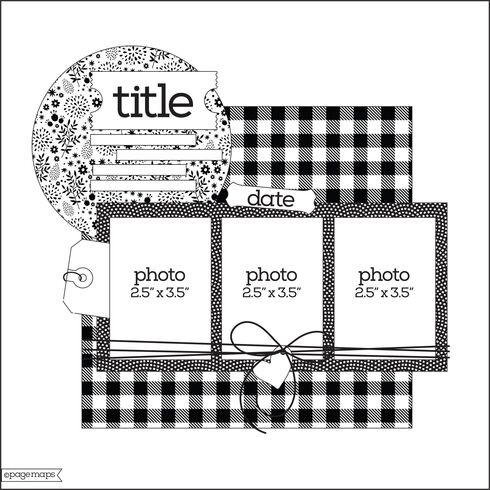 I then got started on a 4th drawer and I realized I have an insane amount of Studio Calico! Wow! All 2014 collections and older. Some I just have a half sheet of. Why is that in a drawer and not in the scraps section? So I've got all of those spread out all over my table. What I will need to do now is to set aside the scraps and go thru the loose sheets. If I love it, cool. I'll stick it in my Pattern Paper drawer. Not feeling it? Put it in a pile for someone to take (either when I get with my scrappy friends, or send it to somebody like as a RAK).
TFL! 🙂