Hello everyone! I scrapped on Monday (Memorial Day) and got 4 layouts completed. I didn't realize that all four of them are about The Shelbster! Even though one layout has Penny in it and the another one has Jackson in it. But Shelby is front and center!
Photo Op: I used Bazzill cardstock; Authentique pattern papers and little word stickers; American Crafts Title; Sticko paw print stickers; Nellie's Choice stamp; Jane Davenport ink; Park Lane quote and heart sticker. I also used the new WRMKs circle cutter to cut out my circle.
Layout: Happy Halloween. I used PhotoPlay papers/stickers. Washi tape is from my stash.
Journaling reads: I ordered a Hallween Bag from The Dog Bakery. It came with treats, a mini cake, cookies and a toy. Shelby was very interested sniffing the bag. She pulled out the little mummy and played with it for most of the day. She loved carrying it around.
I used the following sketch (ACOT's Becky Fleck #278)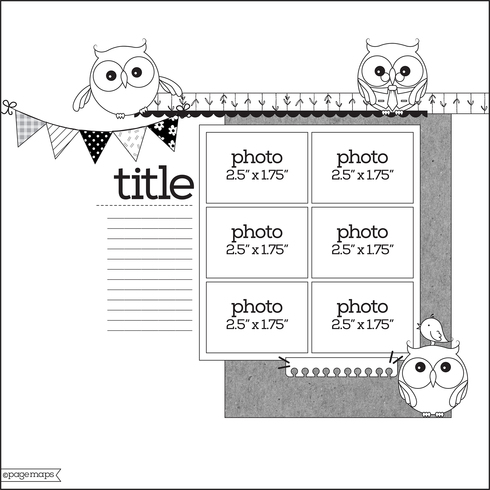 Layout: Trash to Treasure. I used Bo Bunny's "Sunshine Bliss" papers and embellishments and Teresa Collins sequins.
Journaling reads: Before Rob could throw away the x-large box, Shelby used it to hold some of her "treasures". She had a couple of sticks, acorns, and even her tennis ball in the box. 10/27/2021
We Love Icecream. I used Echo Park and Jillibean Soup papers; Echo Park heart stickers; American Crafts washi tape and MME alphas, banner and journaling block.
With the layout above, I have used up most of the Echo Park "Girl Cousins" mini kit that I pulled in May to try to "use". I've got scraps left and most of the sticker sheet, but no full sheets! The banner and journaling block came from the MME "My Story" embellies that I'm trying to use up too. I'm doing pretty good with those!
TFL! 🙂