Hello everyone! Yesterday I ended up creating two layouts with an old Chickaniddy Crafts "Yippee" collection (circa 2014) and now I've got just scraps. Yay!
You're My World.
Based on the latest Becky Fleck Sketch Challenge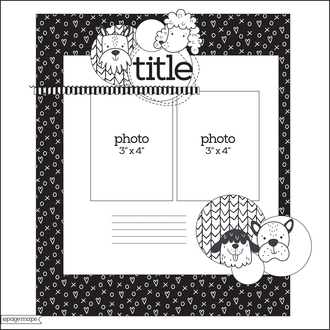 Good Things Come In Small Packages. Small alphas are MME, larger black alphas are Thickers (VB – Storyteller) and the enamel dots are from Freckled Fawn.
My girls sniffing a package from my friend Amanda, who lives in Kentucky now. I had ordered earrings and they were excited! I even kept the "Shop Small" sticker that she had used on her packaging.
TFL! 🙂