Hello everyone! Last weekend was NSD – National Scrapbooking Day (May 6th). A Cherry On Top always has an amazing crop that starts Friday and goes thru Sunday, with challenges due about a week later. I've gotten quite a bit done so far.
Not So Fast Scrap: Made 3 tags using the PhotoPlay Happy Mad 4 Plaid
Fast Scrap – Inchies: Create 6 1×1 inch squares and decorate them.
Followed by a challenge. Everything is Doodlebug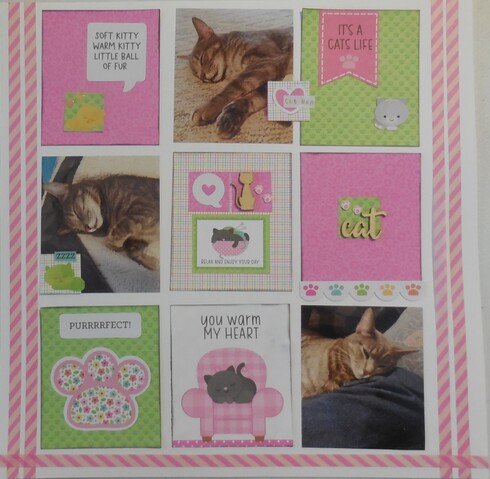 DIY Background Challenge. Used 2 different stencils – The Crafter's Workshop and Stamperia. Simple Stories pattern papers, stickers and Tim Holtz inks (Saltwater Taffy and Bundled Sage)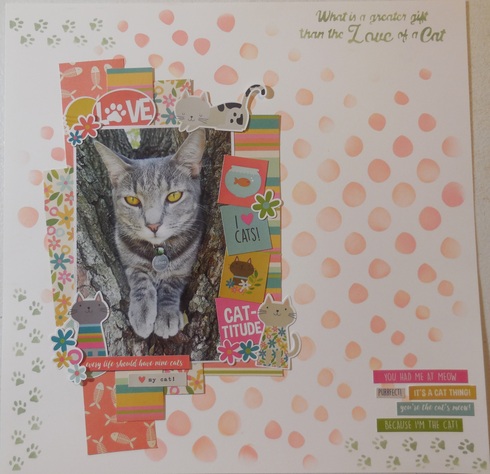 Summer Movie Challenge. Use a movie poster for inspiration. Alphas are from my stash and everything else is Echo Park "I Love My Cat" collection
Stencil Challenge. Used a Heidi Swapp stencil with TH distress oxide ink in Prized Ribbon. Mist is Tattered Angels in Cork. Used the mist to color the veneer butterflies, then "painted" nuvo drops in bright gold to give them a bit of shimmer. Papers/ephemera is PhotoPlay "Rememberance" collection. Prima flower (one large flower which I took apart), a MME brad and alphas.
Here's some close-ups:
TFL! 🙂