Hello everyone! I have a cute Jackson layout to share with you. Its based on the ACOT's Becky Fleck Sketch from last week.
When the temperature drops, Jackson will dive under a blanket on a dog bed and pop his little head out before falling asleep.
I used Simple Stories "Feelin' Frosty" papers and foam stickers. Cardstock is from Bazzill and washi tape is from my stash.
And here's the sketch the layout is based on: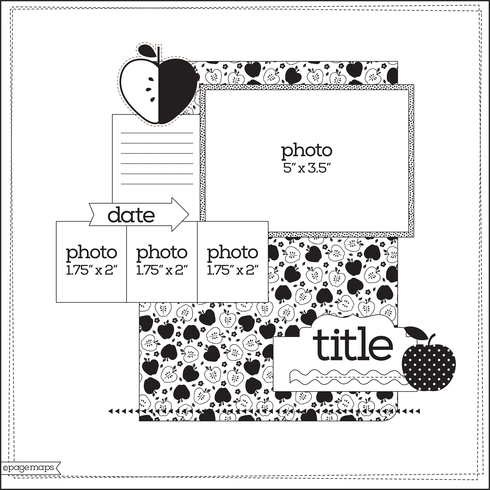 TFL! 🙂